For more information on Skate Ontario's return to play, go to this link: Click Here
March 2021 Spring Elmira Chicken Fundraiser
Orders Due March 15- email completed order forms to: clintonskatingclub@hotmail.com
Etransfers only to: csctreasurer19@gmail.com
Fundraising Policy
Each family is required to raise $100 minimum through fundraising efforts. There are four fundraising opportunities throughout the season.
You are required to provide a post-date cheque in the amount of $100. This cheque is DUE at the in-person registration.

Once you've fulfilled your commitment, then your post-dated cheque will be securely shredded at the end of the year.
Clinton Skating Club has multiple fundraising
opportunities during the skating season!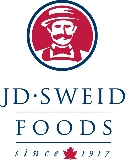 Elmira Chicken


ORDER FORM: Elmira Chicken-order form.pdf